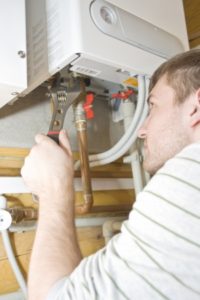 Repairing home appliances is not easy. It is difficult, time-consuming, frustrating, and eventually confusing. It can also be dangerous, especially if you are doing it without any help from a professional. When it comes to repairing your appliances, you cannot trust any appliance service technician. Most people make the mistake of choosing an appliance technician solely based on the price charged. This may offer short-term benefits, but in the long run, it can damage your household appliance.
Here are some of the things you must consider when hiring a residential appliance repair company. They are:
Right Tools for Diagnosis and Repair
The company or technician you hire must have the right tools for repair and diagnosis. Some appliance repairmen use outdated tools to fix the problem which can damage your modern machines. So make sure the person you hire uses the latest tools to diagnose and fix the problem. A good appliance service company understands the importance of using modern tools, and they will invest in them, so that their clients won't face further problems in the future.
Quality Replacements
You must make sure that the repairman uses approved replacement parts to fix your expensive appliances. If they use non-brand name replacement parts, the machine may not function as the manufacturer intended. Also, when non-brand name replacements are used by the technician, it can damage the machine. So make sure you check the parts used by the technician. If you have reason to believe that your technician is using non-brand name replacements, hire a new technician even if it means paying a little extra.
Well-trained Technician
The technician you hire must know how to diagnose and repair the appliance using the right tools. A well-trained and experienced technician will easily identify the areas that are likely to have problems in the future, enabling corrective maintenance to be done. Also, make sure that the technician you hire is licensed to perform the repair at your house.
Reasonable Price
This is an important factor you must consider when hiring a technician. However, make sure that the technician you hire does not ruin your expensive appliance. Also, technicians may charge a lower rate because they offer inferior service or use non-brand name parts. The quality of service has a huge impact on the durability of the machine. Some low-priced technicians may not offer preventive maintenance, which can have long-term repercussions.
Prompt and Reliable Service
The repair company you hire must offer prompt and reliable service. This will reduce the inconvenience of not having the appliance in working condition. Imagine waiting for more than a week for your technician to come to your place and identify the problem. It is in your interest to hire a technician that offers same day service. There are several things that can go wrong when you hire the wrong appliance repair company. Most companies that offer low-cost appliance repairs may not offer preventive maintenance, which can cause the machine to break down frequently. Also, some companies may not have trained technicians who can identify and rectify the problem. It is in your interest to get in touch with a well-known and reliable company for all your equipment repair needs.
Service Area Cities:
Pimmit Hills, Mount Vernon, Lincolnia, Reston, Franconia, Centreville, West Falls Church, Mason Neck, Bailey's Crossroads, Belle Haven, Springfield, Rose Hill, Clifton, Arlington, Vienna, Great Falls, Newington, Chantilly, Idylwood, Lorton, Annandale, Merrifield, Wolf Trap, Fort Hunt, Hybla Valley, Oakton, Burke, West Springfield, Fairfax Station, Lake Barcroft, Alexandria, Dunn Loring, Arlington, Seven Corners, Mantua, Tysons, Herndon, McLean, North Springfield, Huntington